Learn to crochet through my crochet Patreon tutorials. Crochet is a craft and an art form that often brings old skills back into the modern world. In the Viking Ship tutorial, I use Hairpin crochet technique to create the dragon head.
You can sign up to my Patreon here. For a $5 dollar tier you will get access to my advanced crochet video tutorials.
Crochet Patreon tutorials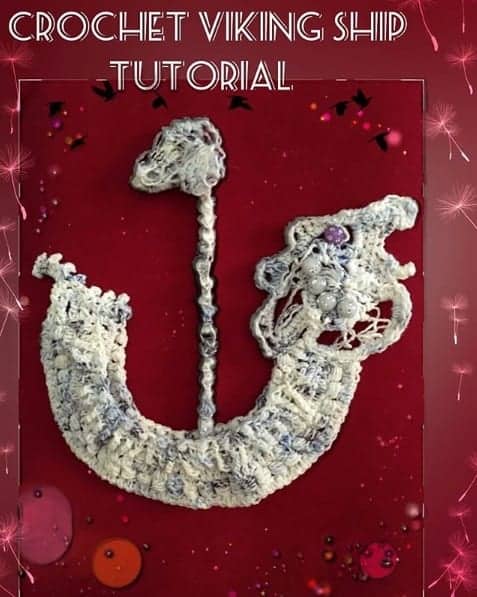 I plan to create crochet Patreon tutorials all skill levels. I am so grateful for all the help I receive. Let me know what type of crochet tutorials you would like me to make. I can make custom tutorials for your needs.
If you are happy to make the Crochet Viking Ship without the video, you can get the pattern for free here.
Below is a timelapse video of the Patreon Tutorial. The Patreon tutorial is a 1 hour long step by step instructional video. :)