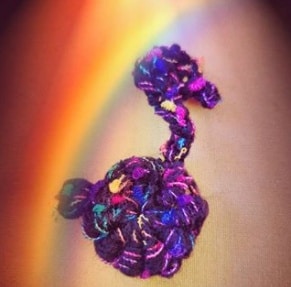 This is a beautiful Swan made up of Bullion stitches. If you make 2, you can wear them as earrings.
In this pattern, the Bullion stitches are made this way: Wrap yarn 8 times around the hook, insert hook in stitch, yarn over, pull yarn through stitch, yarn over and pull through all loops on hook, ch 1.
In this pattern I use US stitch abbreviations.
I used hook size 2.5 mm for this project and 4 ply yarn.
Crochet Swan Pattern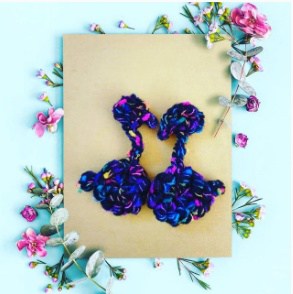 Step 1. Chain 3, turn, 10 bullion stitches in 3rd ch from hook, sl st in 1st bullion stitch to create a circle.
Step 2. Chain 10, turn, 1 dc in 3rd chain from hook, in same ch as last st crochet: 1 tr + 1 dtr + 1 ttr, turn. Crochet back to tip of turning chain using slip stitches.
Step 3. Make beak: chain 3 picot. Slip stitch back the neck of swan, end with 1 sl st in bullion st. Fasten off and weave in ends.
Make tail.
Make a slip knot, crochet 1 bullion stitch over the cord. Fasten off and attach to swan. Weave in the ends.
Crochet Swan Patterns
Click on the images below to get these Swan patterns.