Bath Bomb Doll Paper Weight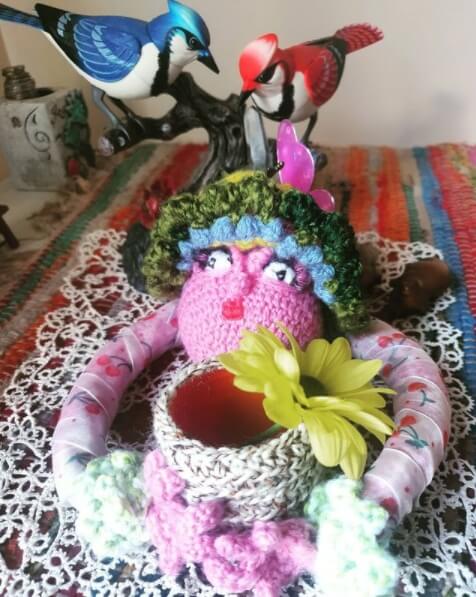 I wanted a decorative paperweight with a nice scent to aroma my home. I began crochet around a bathbomb. Then I crochet arms and finger. The arms is basically one long tube that I attached to the back of the bath bomb. I wrapped a ribbon around the arms for decorative purposes. I crochet around a lid to be the cup of this paperweight doll. I added eyes, mouth, and nose to create her face. I glued on eyelashes for dramatic effect.
Crochet Hat.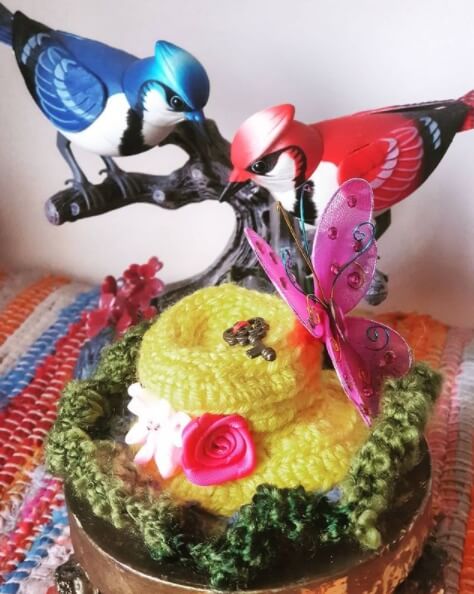 This lady needs a hat. I decorated with some leftover arts and craft bric and brac I had laying around. I stitched the hat to the paperweight bath bomb doll.
Crochet Flower
This flower uses Irish Crochet pattern, but instead of lacy yarn, I used chunky yarn. You can get this flower crochet pattern here.
Crochet Dress on Bear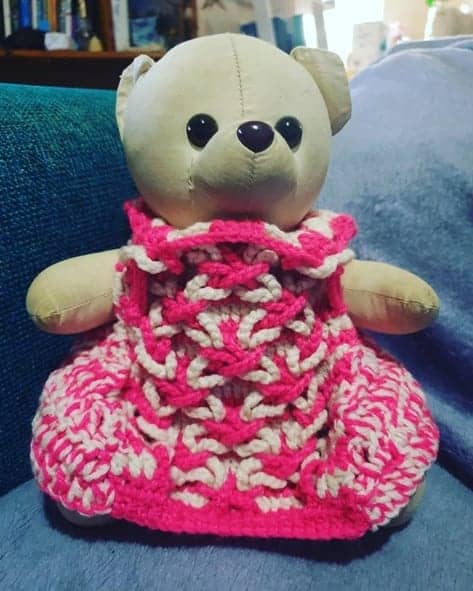 This dress uses Polish star weaving crochet technique. You can get this pattern free here.
The Aquarium Fish that will not die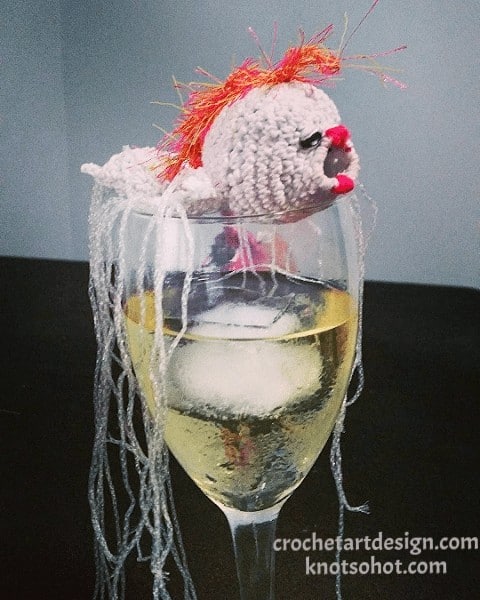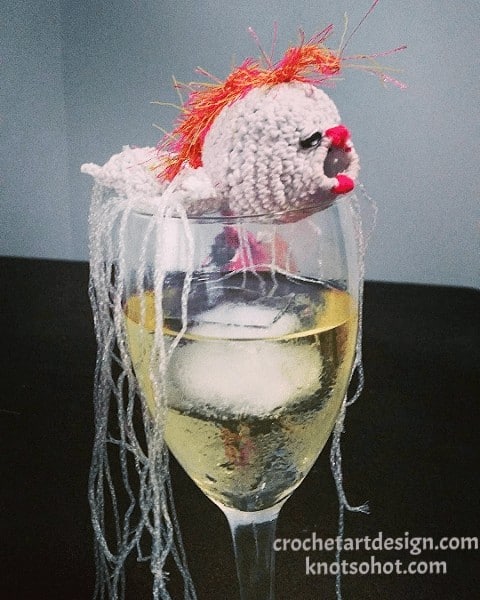 This fish will decorate your shelves like an aquiarium, except, it will never die on you. Get this free pattern here.