How to crochet the Crocodile stitch Free Crochet Tutorial
This tutorial uses UK stitch abbreviation. If you are used to use US stitch abbreviation use DC where the patterns says TR.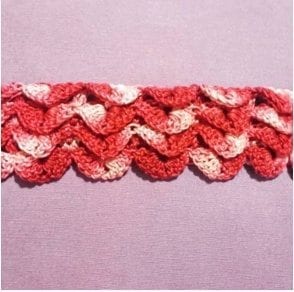 Start by crochet a chain with a multiple of 3 (+ 3 for foundation chain).
In this example start by ch 39.
Round 1. 1 tr in 3rd ch from hook. *Ch 2, sk 2 chs, 2 tr in next ch,*, repeat between ** to end.
The shells are now to be crochet on to the 2-tr groups as described below.
Round 2. Ch 1, crochet 5 tr down the 1st tr of the 2-tr group (last tr previous row), ch 1 and insert hook from left to right (looking directly at the work), crochet 5 tr up the next tr (you have now crocheted a Shell), *sk next 2-tr-group, crochet shell in next 2-tr group*, continue to end of row.
Round 3. Turn work over, ch 2, *2 tr into the center of last shell, ch 2, 2 tr in the middle of 2-tr-group (the 2-tr group you skipped previous row), ch 2*, repeat between ** to end of row, ending with 2 tr in center of shell.
Continue creating your next row of Shells. Repeat round 2 and round 3 until you have the desired length.
Step by step crocodile stitch tutorial with images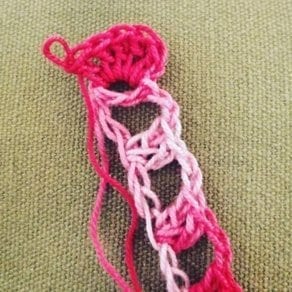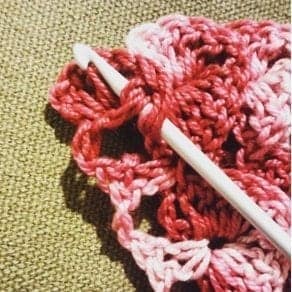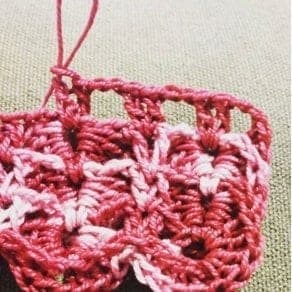 Free Crochet Pattern using Crocodile Stitch