Get the Video tutorial on how to crochet this wavy cable pattern here (youtube).
I finally crochet my first Zig Zag Cable pattern. It is easier to follow a diagram than a written description.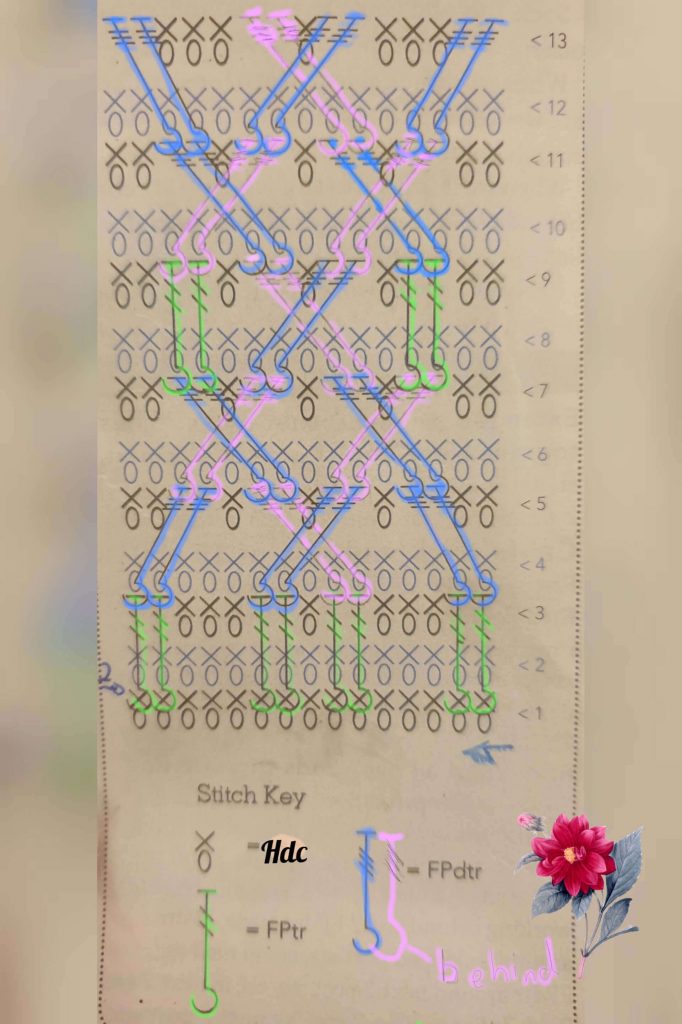 The pink hooks are Front Post Trebles (FPdtr) that go behind the FPdtr when you make the waving cable pattern. The blue books are Front Post Trebles (FPdtr) that go in front of the FPdtr to make the waving cable patterns. The green hooks are FPtr.
FPdtr is marked in 2 colours because the pink coloured hooks go behind the blue cloured hooks when you make the cables. This makes the Zig Zag pattern where it looks like the cables are woven in and out of each other. This is because the cables are crochet 2 rows below the row you are on.
When you make the FPtr and FPDtr crochet around the stitches 2 rows below as the diagram above shows.
Check out my Celtic Weave Cable Pattern.
This is a great pattern to practise Celtic Weave pattern.
Get the Celtic Weave Pattern here.