This filet crochet pattern is now on sale on my Etsy show. This pattern can be purchased here.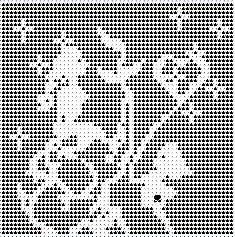 I named this pattern 'Elephant with his friends'. Can you see the Elephant in this image?
Filet crochet uses Solid Mesh, Open Mesh, Lacet Mesh, and Long Mesh stitches. You can learn more about Filet crochet here.