This pattern is my latest Etsy listing. Elephants are the sweetest and kindest animals. I love them so much. I hope this pattern will inspire the artist to love elephants. You can purchase this pattern in my Etsy shop here.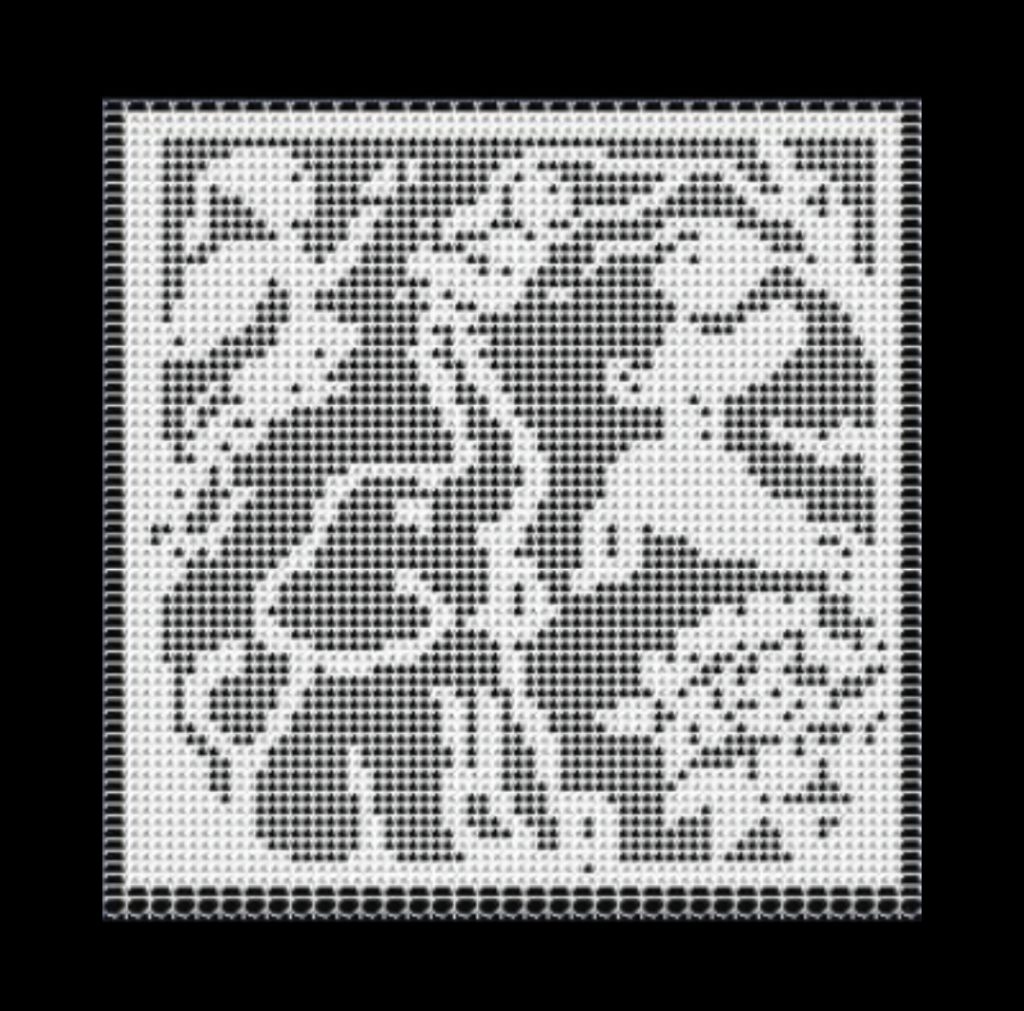 Do you see the fairies in this image? There are three of them. They are the elephant's friends.
Filet Crochet Art Patterns.
My previous filet crochet pattern is also of an Elephant. You might spot his fairy friends before you see him? What do you spot first; Elephant or fairies?