Top 10 Crochet Giraffe Amigurumi Patterns (based on cuteness)
It is hard to rate crochet Giraffe patterns based on cuteness, because in my opinion, they are all so very CUTE! I love Giraffes. To me, they symbolise standing tall and obtaining what seems out of reach. Giraffes also symbolise seeing far ahead, much further than most. Giraffes are so majestic as well, with Big Adorable Eyes and Long Eyelashes. In this cuteness contest, I have found 10 Crochet Giraffe patterns that have captured the unique Giraffe gorgeousness.
Crochet Giraffe 10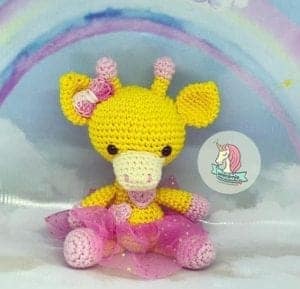 A ballerina Crochet Giraffe! It is hard not to want to put this gorgeous Giraffe higher up the list. I love the TUTU, don't you? I also love the yarn bow. Check out the Pattern Maker Jaqueline Fernandes Siqueira on her Instagram Page.
Crochet Giraffe 9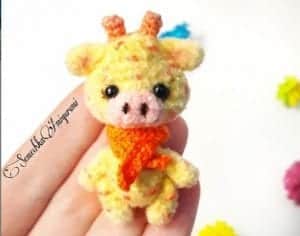 A Miniature Crochet Giraffe! HOW CUTE! It looks so soft and cuddly. I love the little scarf as well. If you look closely, you will see all the little details the pattern maker has thought of. Check out the Crochet Pattern Maker on Instagram here.
Crochet Giraffe 8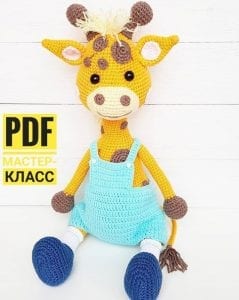 Crochet Giraffe in Overalls! How cute is that! I also love the Boots this crochet Giraffe is wearing. This crochet artist is making so many gorgeous things. You can see them all here, including the crochet giraffe.
Crochet Giraffe 7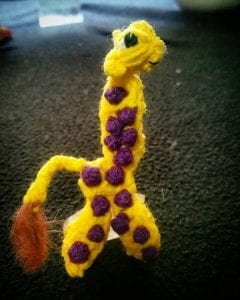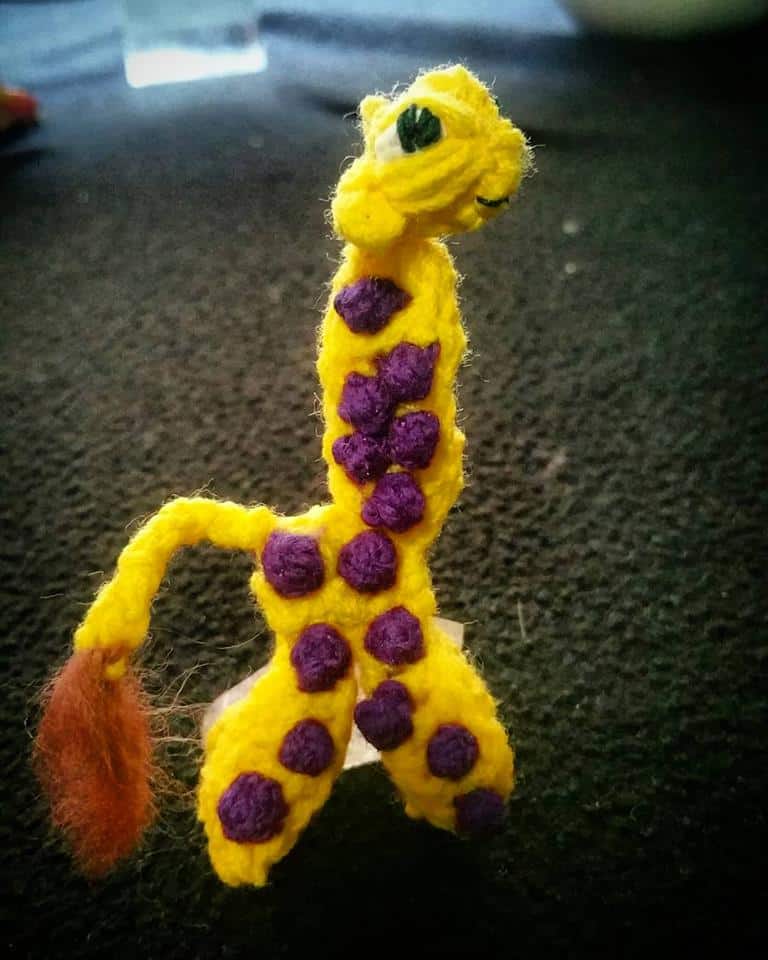 Our Very Own Crochet Mini Giraffe. I am going to be very Cheeky and include our very OWN Crochet Giraffe. This is a FREE Crochet Giraffe Amigurumi Pattern published on CrochetArtDesign. Click here to get this crochet amigurumi Giraffe Pattern.
Crochet Giraffe 6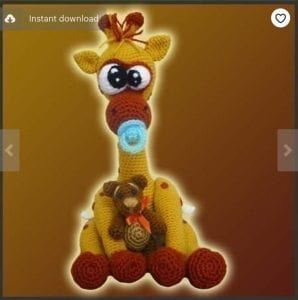 A BABY Crochet Giraffe. OMG it even has a crochet Dummy! I love it so much. I found this pattern on Etsy, and that means you can buy it, download it, and Make it. YAAAY. Check out this amazingly cute Crochet Giraffe Pattern on Etsy Here. You can see more what the Crochet Artist is making on their Etsy shop here. The Shop is called DeliciousCrochet and Delicious it definitely is. :)
Crochet Giraffe 5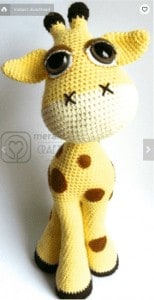 The EYES! This crochet giraffe has the most adorable eyes. The pattern maker added eyelids and eyelashes. Adorable. This pattern is for sale on the Etsy Shop MerahiCraftInc. This Crochet Giraffe is called Flick (the Giraffe). :) You can purchase Flick the Giraffe Here.
Crochet Giraffe 4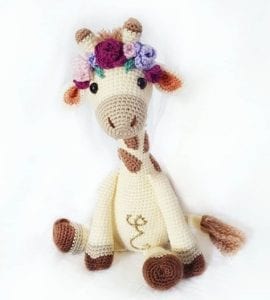 Crochet Giraffe with Flower Crown! Awwwww…. so much cuteness :) This Crochet Giraffe is Called Romy (the Giraffe). I found Romy on Little Red Hook's Instagram Page (Erin Sutherland). There are so many awesome crochet creations on her page and you can order Custom Made Crochet Creations on her Website.
Crochet Giraffe 3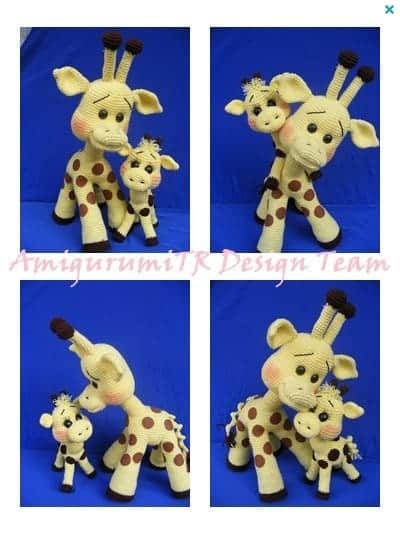 Mother and Child Crochet Giraffes! There is almost too much cuteness here and the reason why this pattern made it to TOP 3 CUTE Crochet Giraffe Patterns :D I found these two Giraffes on the Etsy Shop AMIGURUMITRDESIGN. These two giraffe's radiates LOVE. You can get the Giraffe Crochet Pattern Here.
Crochet Giraffe 2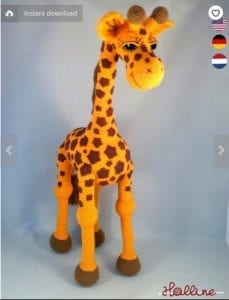 A best-selling Crochet Giraffe. This pattern is one of the most popular Crochet patterns on etsy. I found it on the Etsy shop Halline. I love it so much, it was going to be the WINNER. However, another crochet giraffe stole the throne in the last minute (see image below) :D If you like this crochet giraffe, you can purchase it here. What I like about this pattern is the gorgeous lifelike shape, the big ears, the kind eyes and smile. :)
Crochet Giraffe 1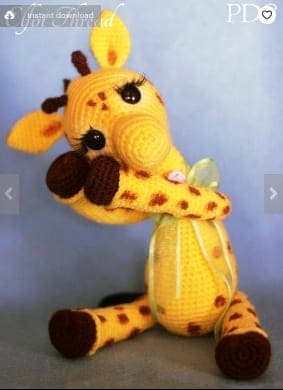 The WINNER! Josephine stole my heart and had to be the winner in this top 10 crochet giraffe based on cuteness competition. I LOVE IT SO MUCH! The adorable eyes with long eyelashes. I can't fault one thing about Josephine, she is the Perfect Crochet Giraffe. This pattern can be found on the Etsy Shop ElfinThread. The Shop Owner, Lorena De Silva is a Crochet Genius! You can purchase Joshephine (the Giraffe) pattern HERE.
Crochet Giraffes ~ Which one is your favourite?
You might not agree with my top 10! Perhaps you have made your very own Crochet Giraffe that would dethrone Josephine! I would love to hear from you and see your Crochet Giraffe Creations :)
Crochet Amigurumi Cuteness Competition
Check out the top 10 Amigurumi Patterns based on Cuteness on CrochetArtDesign. All these amigurumi crochet patterns are FREE!