Hairpin Lace Pattern
Hairpin is a lace making crochet technique. This pattern is a simple, yet beautiful hairpin crochet pattern that can made into a beautiful headband, bracelet or belt. It can also be used as a motif to create a top or skirt.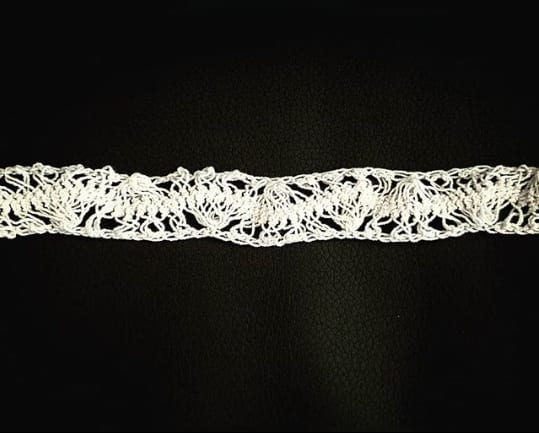 Crochet Materials:
Hairpin
Crochet hook size 1.9
Crochet yarn: 100 % cotton in white.
Crochet Hairpin instuctions
This pattern uses US stitch abbreviation. If you want to learn how to Hairpin, you can check out my video tutorial here.
2nd smallest setting on the loom.
80 loops each side attached with single crochet in the middle.
Off the loom:
*8 loops together with sc, ch 1, (2 loops together with sc, ch 1) x 4*, rep between ** to end.
Repeat on the other side, but do begin opposite pattern: 8 loops together on the opposite side to (2 loops together with sc, ch 1) x 4.