Angel Praying Filet Crochet Pattern ~ Shop on Etsy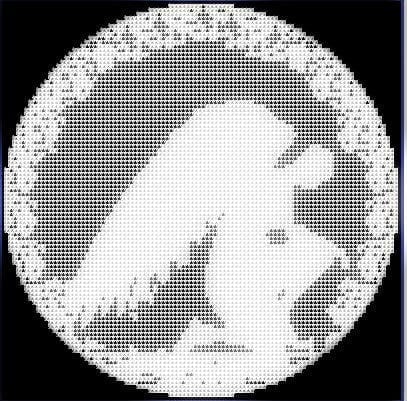 'Angel Praying' is a filet crochet pattern that is currently for sale on Etsy. You can purchase this pattern here. 'Angel Praying' is approximate 23 inches wide and 24.5 inches tall using Crochet Cotton size 10 and Steel hook US size 7. This pattern will look amazing as a window piece or as wall decor. Filet Crochet are pieces of art that in my opinion looks best with light shining through the mesh. Learn how to Filet crochet here.
Part of the pattern is the Pattern diagram and Pattern in Stitch symbolism. A link will also be provided with the images as a high-quality large image file.
Crochet patterns from The NorthernGypsie on Etsy
Check out my Shop on Etsy here. Most of my patterns are free and published here. Ever now and then I put up a pattern for sale for you to enjoy. My filet crochet pattern usually cost US$ 2.50 and are instantly downloadable upon payment.