How to Crochet Heart with Frame.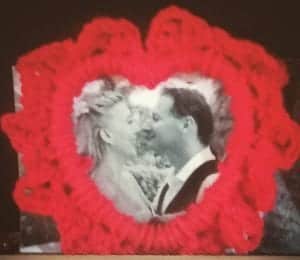 Crochet Materials:
Heart shaped frame (see image below)
Crochet hook size 3.0
Crochet yarn red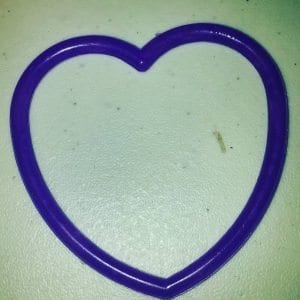 Crochet instructions
This pattern uses US stitch abbreviation.
Wrap yarn around the frame. If you run out of yarn, tie some more yarn to the end of the last yarn, and continue wrapping.
Tie the beginning yarn piece with end yarn piece when you have wrapped all the way around the frame. Attach hook with a slip stitch.
Crochet around heart shape as follows: (Ch 3, 1 sc) x 24, end with
Round 1: (Ch 3, 1 sc) x 24, end with sl st in 1st ch 3.
Round 2: In ch-3 sps crochet: (1 sc, 1 dc, 1 tr, ch 3), continue around all ch-3 sps, sl st in foundation wrap.  Fasten off. Tie in ends.