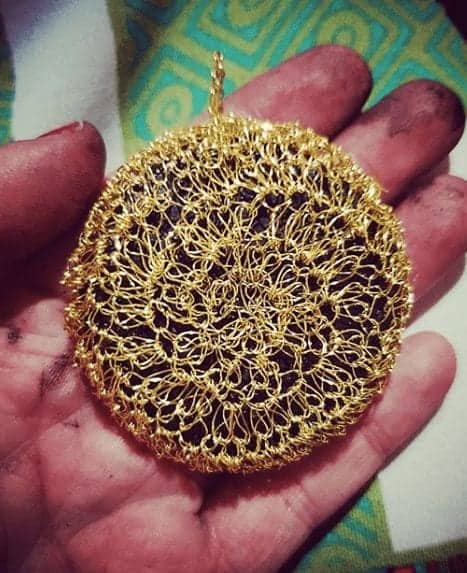 I made a beautiful clay pendant that I needed a frame for. I had some 28 gauge copper wire and a crochet hook size 1.0 mm. I began by crochet chain 3, then turn and 11 dc in 3rd ch from hook (US stitches). If you get confused between US and UK stitches, don't worry. US double crochet is UK treble. Easy :)
Each round you increase by either 2 dc in each dc or every 2nd dc until the frame is the same size as your pendant.
Then I added an extra row where I did 1 dc in each dc and then I folded it over the edge of the pendant.
At this stage I am crocheting while the pendant is inside the frame and I crochet 2 dc tog with sc.
I fold the stitches over the pendant to hold it in place as much as possible.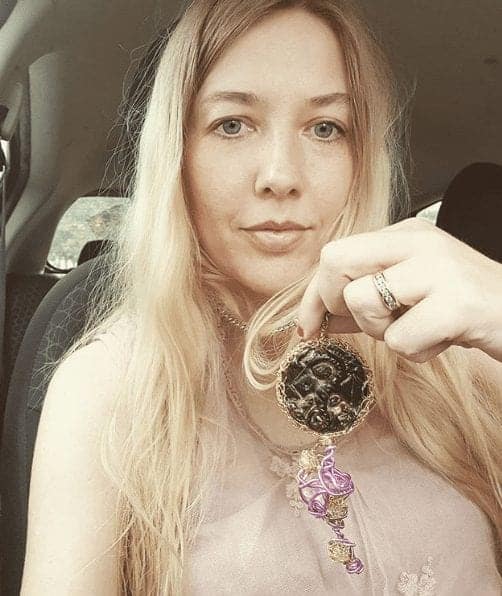 I added some diamantin crystals to the dragon pendant.