Top 10 Cute Amigurumi Crochet Patterns.
Based on the cuteness factor :)
Number 10. Crochet Pony Amigurumi Pattern.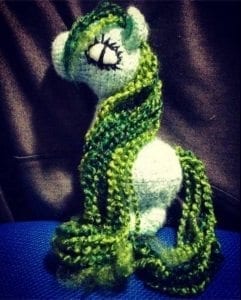 This pony is so cute it had to be part of the Top 10 Cute Amigurumi Crochet Patterns List. This crochet pony is inspired by the little pony. The pony is made in one go, meaning no separate parts such as body and legs and heads (see pic below). :) Get this adorable crochet pony pattern here.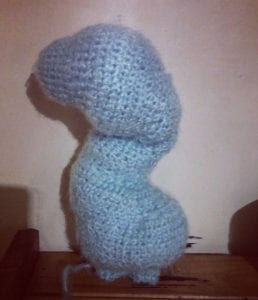 Number 9. Crochet Seahorse Amigurumi Pattern.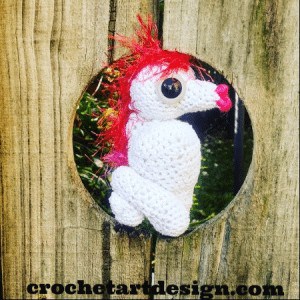 This crochet seahorse is mega cute. It has big red lips and mohawk red hair. This seahorse became a key ring and also the favicon to this website. :) Get this Big Lipped Crochet Seahorse Pattern Here. 
Number 8. Crochet Kangaroo Amigurumi Pattern.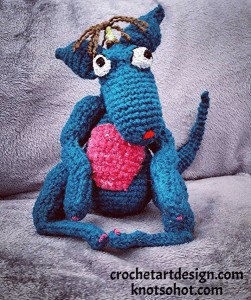 This kangaroo pattern is so cute, I even made her a little kangaroo baby to put in her pouch (see image below). I called this Crochet Kangaroo for the Girly Kangaroo. As you can see she is wearing lipstick and nail polish. I ended up also giving her ear studs! :D
Get this Girly Kangaroo crochet pattern here.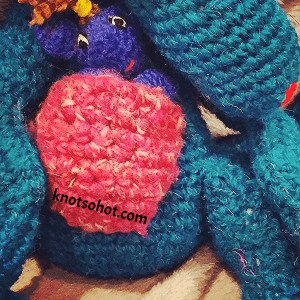 Number 7. Crochet Fish Amigurumi Pattern.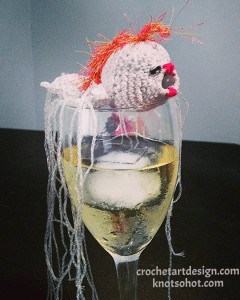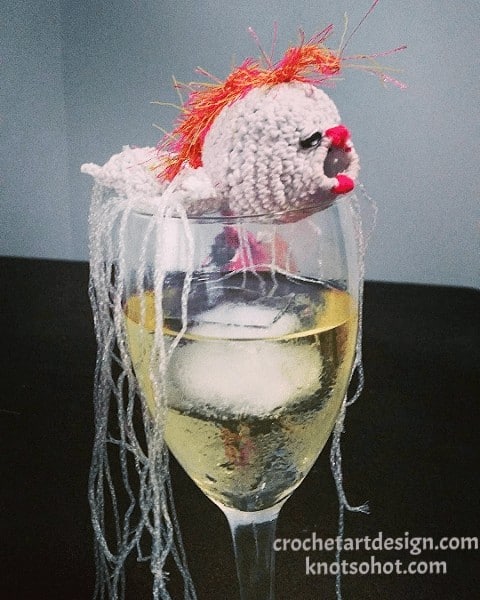 The best thing about this crochet fish is that I don't have to drink alone ever again. Kidding! ;-) This fish certainly has a comical element to it. You can push it's mouth in and out and make him look as miserable as you choose. :D Get this Wine Loving Crochet Fish Pattern Here.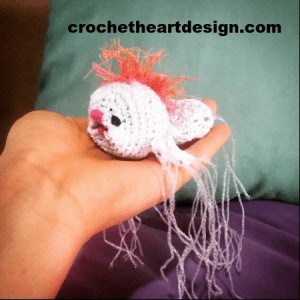 Number 6. Crochet Ladybug Amigurumi Pattern.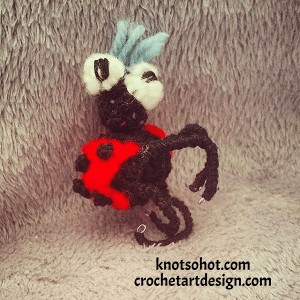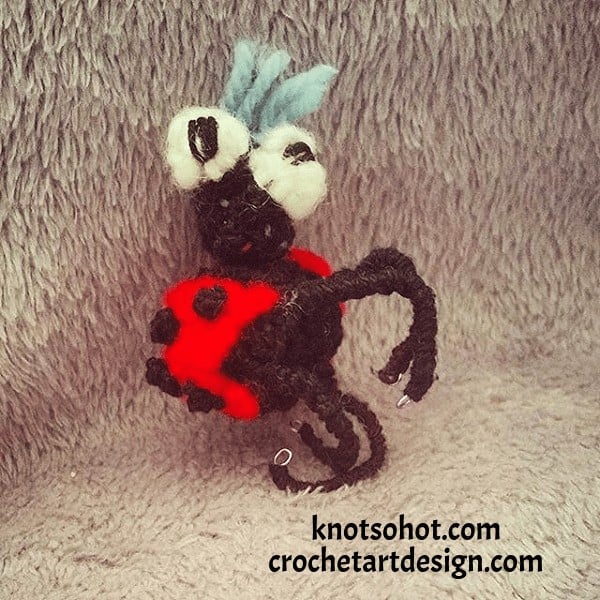 This crochet ladybug looks like she's been caught doing something illegal. :D She is so tiny it won't take you long to crochet. This ladybug crochet pattern also uses wire to get the desired look and effect. Get this Criminal Crochet Ladybug Pattern here.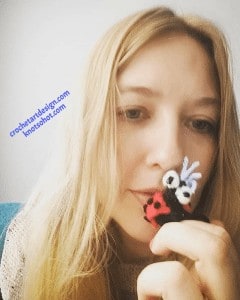 Number 5. Crochet Snail Amigurumi Pattern.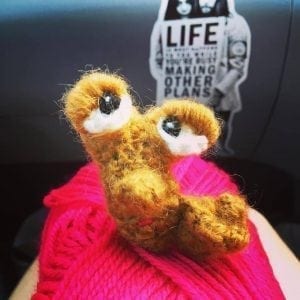 I made this crochet snail while on holiday in a Wicked Camper. I decided to add a little something to his 'far away' look as you can see in the image below. :D This snail became part of a cup cozy. Get this dopy crochet snail pattern here.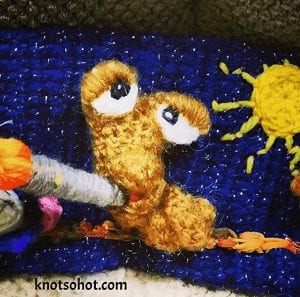 Number 4. Crochet Unicorn Amigurumi Pattern.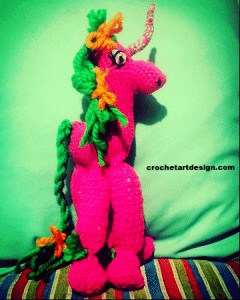 The success of this Unicorn is in the details, like the mane, tale, hoof hair, and Unicorn Nail Polish. Use your imagination and create your own version of this Unicorn. Get this colorful Unicorn crochet pattern here.
Top 3 Crochet Amigurumi Patterns
We are now in the top 3 Amigurumi patterns based on Cuteness Factor.
Number 3. Crochet Amigurumi Butterfly Pattern.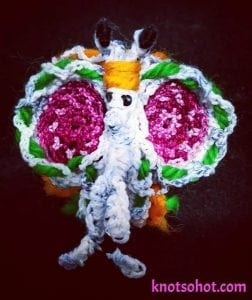 This crochet butterfly is totally Gangster! I crochet around wire to make him bendable and even more Dangerous! Perhaps I should crochet him a Machine Gun next! LOL… I actually think I will! :D 
Number 2. Crochet Amigurumi Hedgehog Pattern.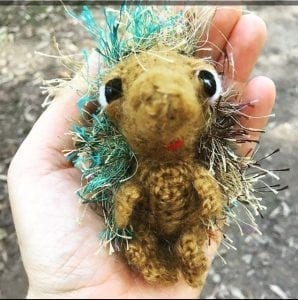 This crochet Hedgehog pattern is so cute it melts my heart every time I look at her. She will fit nicely in the palm of your hand. This hedgehog became part of the same cup cozy the snail from number 5 is part of. The snail is smoking and the hedgehog is knitting. :) Get this craft loving crochet hedgehog here.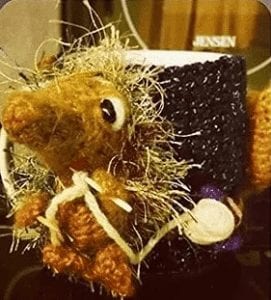 Number 1 Cute Amigurumi Crochet Pattern
DRUM ROLL PLEASE.
NUMBER 1. Crochet Amigurumi Old Knitting Lady Pattern.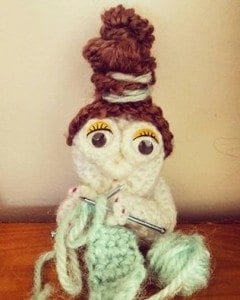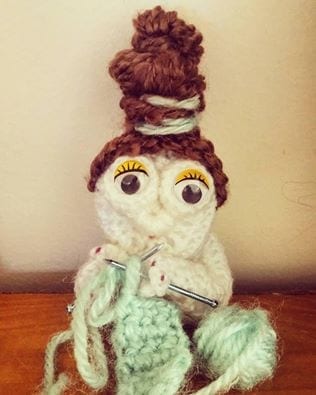 This old knitting lady is the WINNER of the Cutest Amigurumi Crochet Pattern Competition! :D I think she is by far the cutest, even though the runner-up Hedgehog is a heart-melter as well. You can get this Knitting Lady Crochet Pattern here.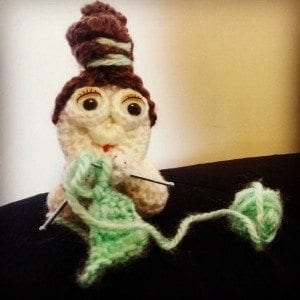 She never stops knitting. :)
Check out top 10 Crochet Giraffes based on Cuteness Competition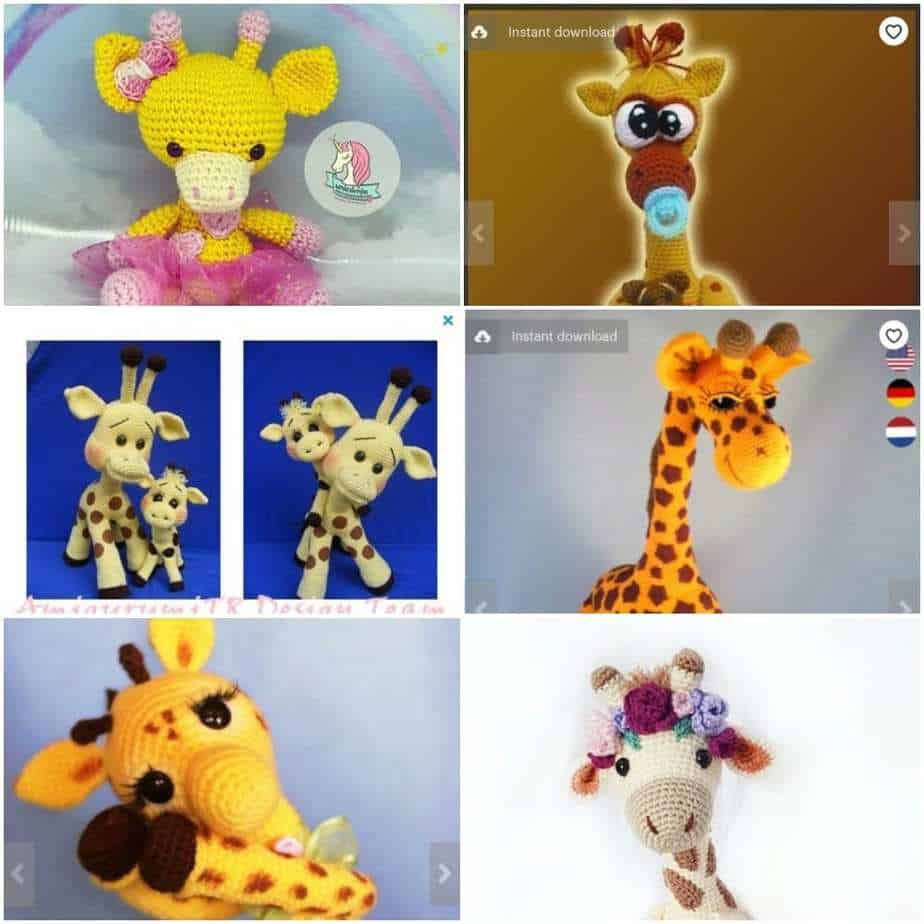 Did our very own Free Crochet Giraffe Pattern make the list? Find out here, and find out which Giraffe won the competition.