Crochet Mermaid Doll Pattern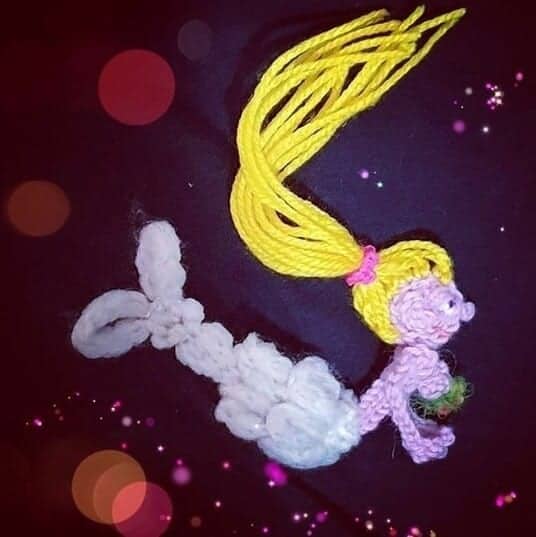 This crochet Mermaid is made in a very peculiur manner. Instead of crocheting rows and rounds, I crochet a chainless single crochet cord. The chainless single crochet cord was shaped into the different Mermaid parts and stitched together using a sewing needle. The head, arms, and torso was made this way. The Mermaid tail was created by stitching together yarn that was already folded into loops. This type of yarn is called Loopy Yarn.
Crochet Materials
Crochet hook size 2.0
Crochet yarn: 100 % Acrylic 4 ply in light pink(body), red (hairband and mouth), black (eye), yellow, green (for the bikini), and white(eye). Loopy Yarn for Mermaid tail.
Sewing needle
Scissors
Crochet Mermaid Step by Step.
Begin creating a Chainless SC cord and turn it into a round ball as the image below shows. Create another Chainless SC cord (about 15 scs long) and at the end crochet fingers as follows: ch 2, turn and sl st in last sc, ch 2, turn, and sl st in same sc). Make 2 arms. Crochet torso by folding a long Chainless SC cord into half. Crochet breast by folding a shorter cord the same way. Fasten the cords into place using a sewing needle. Stitch the body parts together.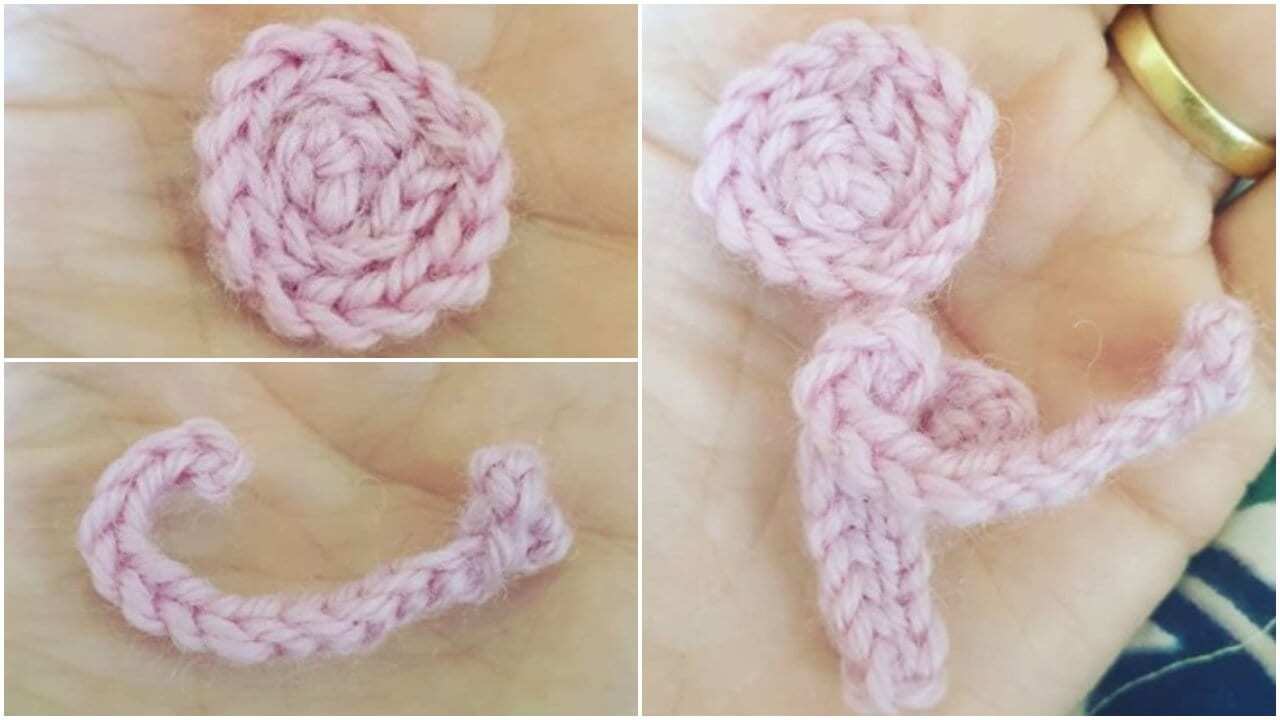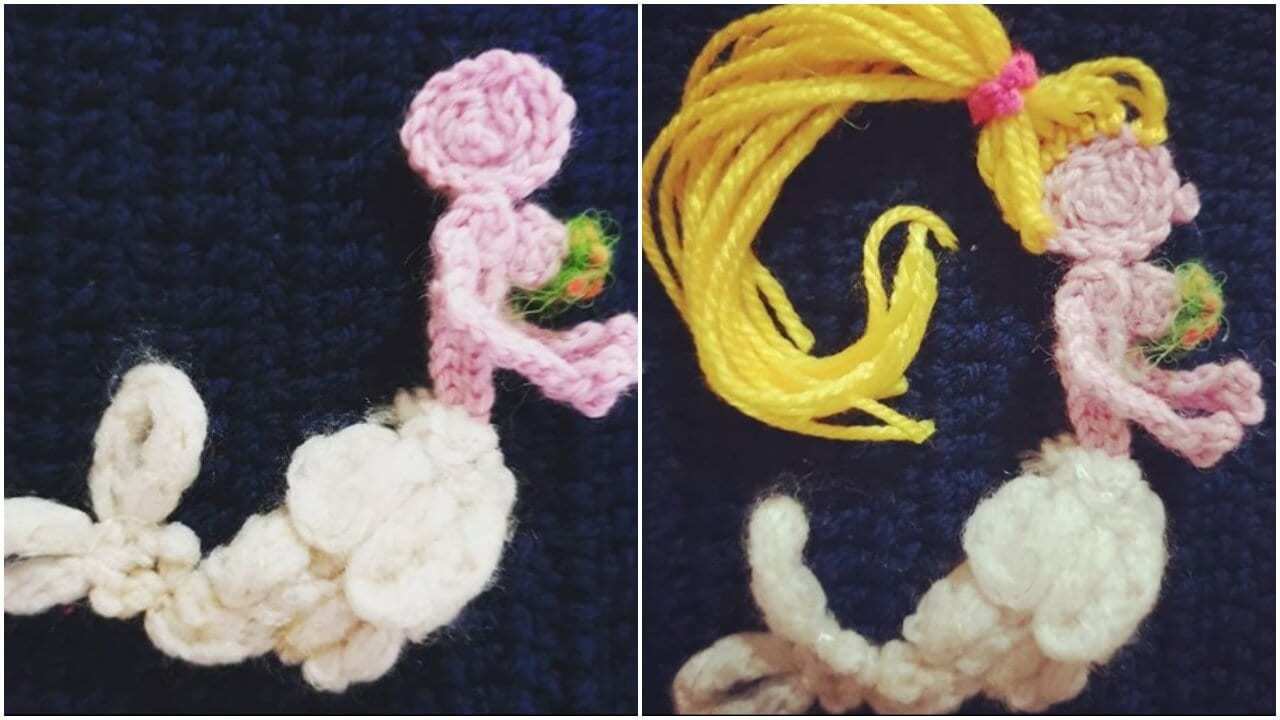 When you crochet nose, you simple crochet: ch 2, turn, sl st in 2nd ch from hook. Use a sewing needle and stitch it into a ball and attach it to face using sewing needle. Stitch the eyes by creating the eyeball the same way you made the nose. Stitch on black using a sewing needle. Stitch on eyelids. Stitch on a mouth.
Attach hair the same way you would tassels.
Funny Mermaid Fact: The First Mermaid was a Merman! At least according to Terry Breverton's book: A compendium of Monsters, Myths and Legends. 
More Crochet Mermaid Patterns
Click on the images to get these free crochet Mermaid patterns.