How to Crochet a Hairpin Gypsy Poncho ~ And be a Knockout at Local Festivals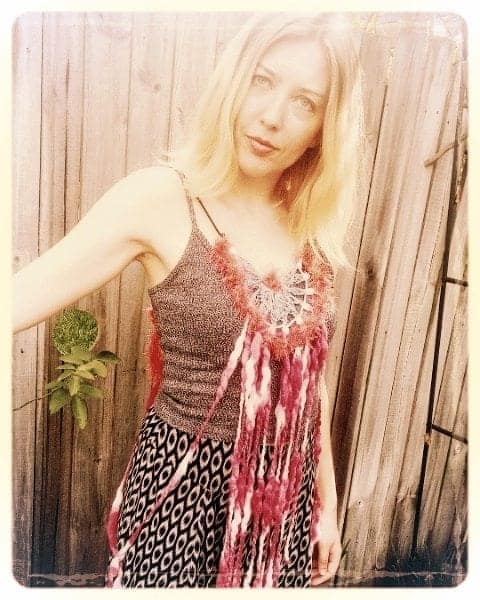 Crochet Poncho Pattern.
This crochet poncho pattern uses a Hairpin motif that looks like Angel wings or a Butterfly.
Make to Angel Hairpin Motifs as seen in image below. Click here to get pattern.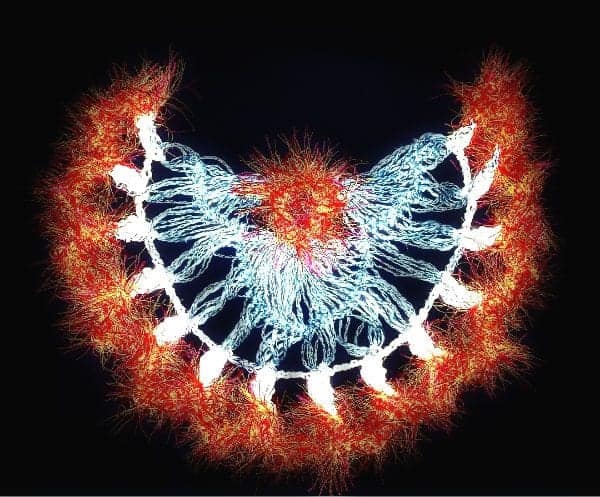 One is a motif for the front and one is a motif for the back. Connect the two with either a chain or string. I used craft leather strings. I attached wire at the ends of the leather strings by wrapping around it and then I created a loop. In the loop I attached a safety pin that I attached to the motifs front and back.
I used chunky yarn and made the poncho fringe. Attach 9 pieces of chunky yarn to the front and back in different lengths. Wear your Gypsy poncho on top of singlets or dresses. :)