Top 3 Etsy Gems discovered in March 2016
Number 1. ShaggyChic. 
ShaggyChic is a crochet store on Etsy that sells adorable hats, jumpers and accessories for people's dogs. This is a very busy shop who get's a lot of orders (according to their store info page) and shipping time can be up to 3-4 weeks. When you look at all the cute made to order hats and other pet fashion they crochet no wonder they are popular.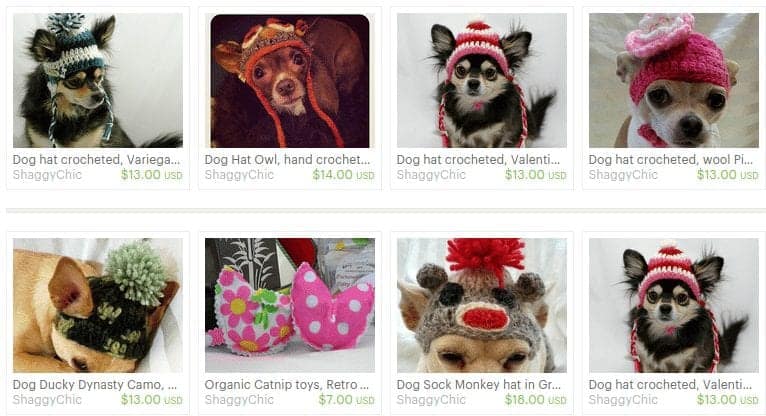 Number 2. DudoToyFactory
If you want to make a doll than this shop has some great patterns. This shop has the beginner crocheter in mind and patterns are easy to follow using US stitch abbreviations.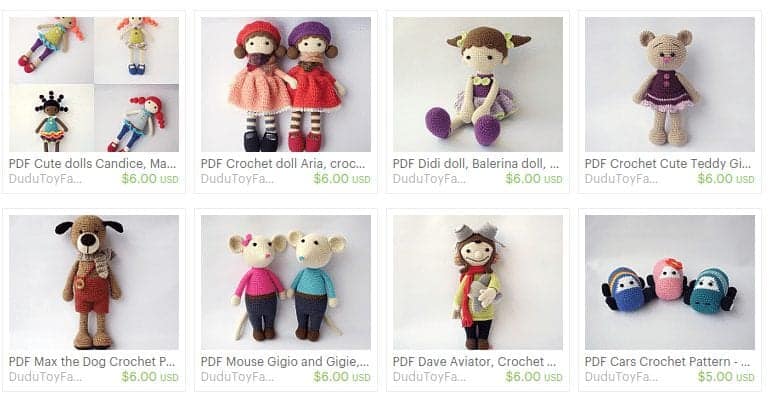 Number 3. LittleOwlsHut
My absolute favourite Etsy shop.  Many of these patterns are crochet with wire frame. You can also make custom orders of patterns and get the finished product.
See more amazing patterns here.