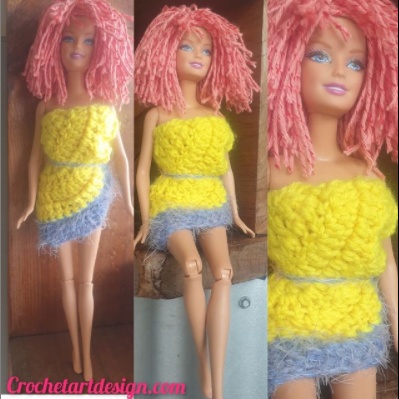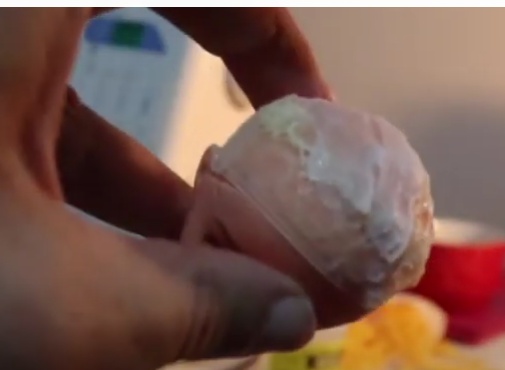 For the doll hair upcycle tutorial, click here.
The dress was a simple triangle shape which I wrapped around the barbie and stitched the side together. I then attached blue yarn at the bottom and crocheted around the edge of the dress.
Check out some of my other Barbie doll upcycle projects.